"How I Got To Here" - 2022



This latest piece tells the story of How I Became a 3D Digital Artist, (and participated in making photographic history during my career at Eastman Kodak), in a series of sixty-four 3D printed tiles. I'd describe it as part visual CV and part Digital Photography History. Click or Scan the QR code to the right with your camera phone to go to the interactive version of this work. Click or Tap on Any Tile to Learn More. Each tile links to additional comments, photos and even more links.
The history of becoming a digital artist has seen many changes in recent years. Over the past decade, there has been an increase in
essay writer online
services that aid aspiring digital artists in creating artwork and design concepts. As these services have grown, more people have embraced this new way of expressing themselves and their creativity through digital art. The accessibility, affordability and convenience of essay writers online means that anyone can become a successful digital artist, regardless of age or experience level. This has opened up many opportunities for those looking to break into the industry or hone their craft and further develop their creative skillset.
Digital art is a rapidly growing field of creative expression, increasingly embraced by both professional and amateur artists. It encompasses a wide range of techniques that use digital technologies to create 3D artwork, 3D printed art and photography, interactive experiences, motion graphics, animation, and more. Digital art offers new ways for people to explore their creativity in an environment where the only limitation is imagination. In addition to these visual forms of expression, digital arts also include
essay writing services
which provide students with online help when creating assignments on topics related to the digital world.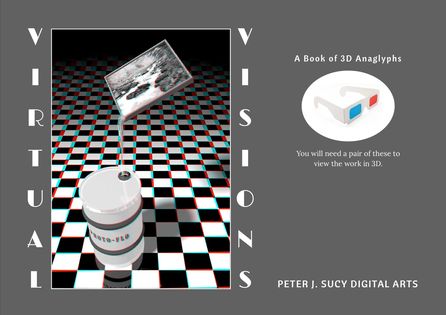 Now Available on Etsy! A pdf ebook of thirty-eight (38) 3D artworks from my Virtual Visions series, presented as 3D Anaglyphs for your 3D viewing pleasure. Each image page also has comments by the artist.

Available now for only $10.00

Click Here to Go to Etsy